The ZoneRipper may be managed using "Remote Desktop Connection" for PC or Mac. It may also be managed using the Windows Home Server Connector software specifically for the PC. The Windows Home Server Connector may be installed on multiple Windows computers within the same household (network).
PC Backup
An additional benefit of the Windows Home Server Connector is automatic PC backup to the ZoneRipper.
Installing the Windows Home Server Connector
1) On your PC press the "Windows Key" (bottom left hand corner of keyboard between CTRL and ALT) and the letter R . This will then display the Windows Run dialog as shown: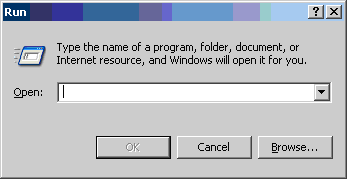 2) Enter \\ZoneRipper and press OK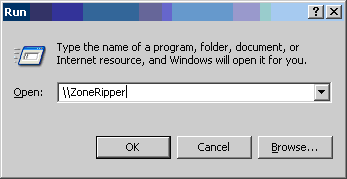 3) You will be prompted for username and password. Enter the username administrator and your ZoneRipper password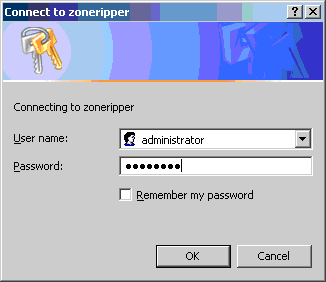 4) You should then see the shares on the ZoneRipper as follows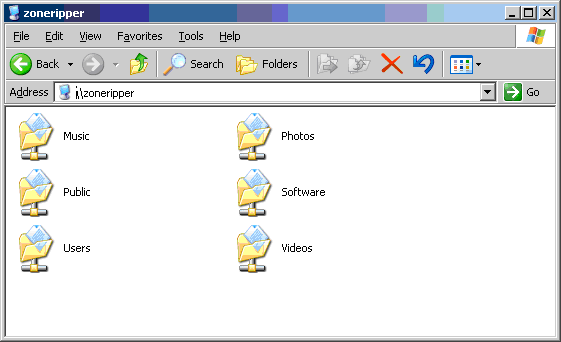 5) Navigate to \\zoneripper\Software\Home Server Connector Software
6) Open and run the Setup.exe. You may be prompted to confirm security by your computer operating system or virus protection.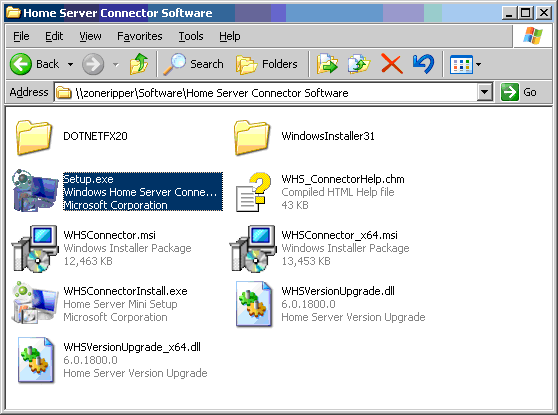 7) You will then be guided through the Windows Home Server Connector installation wizard.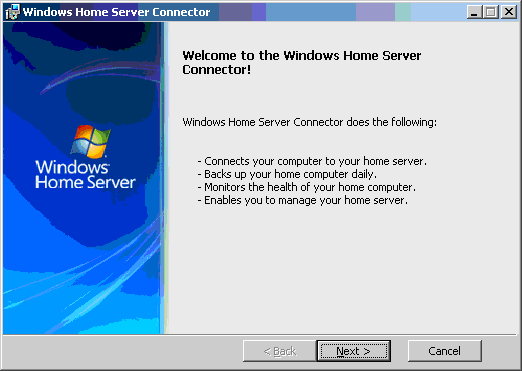 8) Follow the on-screen instructions to complete the installation.
9) On successful installation you will see a new Program/Icon "Windows Home Server Console" available from the Windows Start menu. This may be used to manage your ZoneRipper. This is a comprehensive interface – see the Help menu for detailed information. You may see the status/activity of the ZoneRipper CD ripping engine and also configure backups.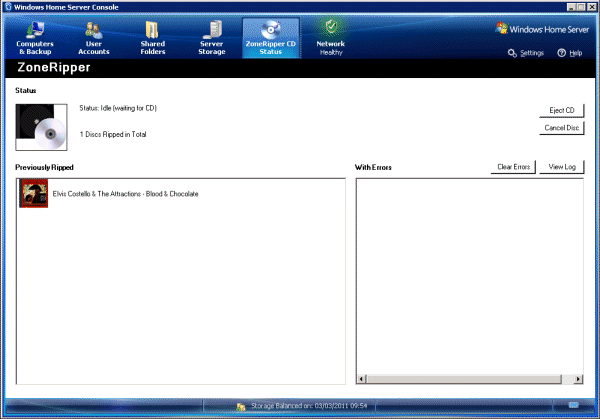 10) We recommend that you create a User account on the ZoneRipper that matches the user name and password used on your PC – this will then allow access to the ZoneRipper without the need to re-enter the administrator username and password. See the "User Account" section of the Windows Home Server Connector.