The ZoneRipper is a 'headless' network applicance. In standard operation there is no keyboard, mouse or display attached.
Remote Desktop provides a virtual keyboard, mouse and display to the ZoneRipper. This is extremely useful for maintenance and configuration.
"Remote Desktop Connection" is a free software application installed on Windows computers. It may also be freely downloaded for Apple Mac computers - see our instructions here.
Remote Desktop Connection to ZoneRipper from a Windows PC
Start Windows Remote Desktop Connection on your PC - this is typically found at
Windows 7, Windows Vista, Windows XP:
Click Start | All Programs | Accessories | Remote Desktop Connection
or
Click Start | All Programs | Accessories | Communications | Remote Desktop Connection.
or
Windows Key + R then at the Run dialog enter mstsc and click OK.
The Remote Desktop connection application will start and prompt for a computer name. Enter zoneripper as shown.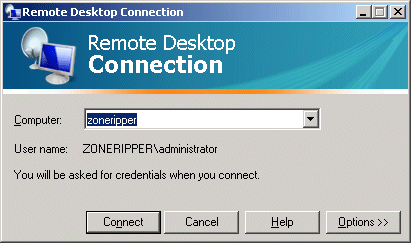 Click the Connect button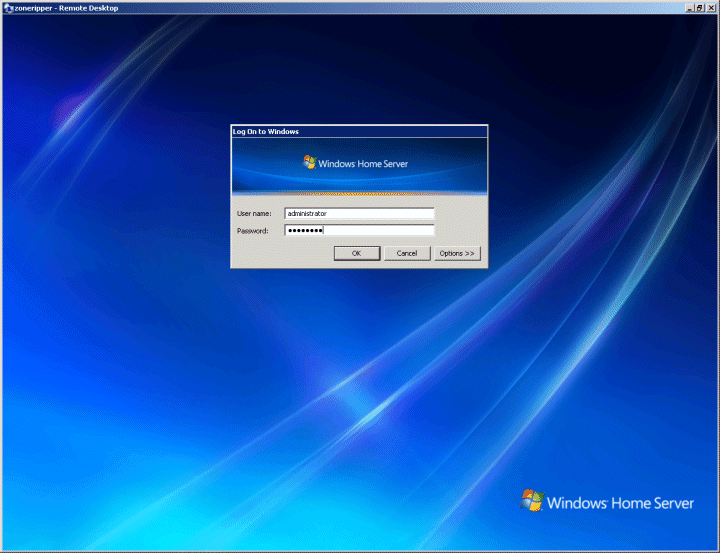 Enter username administrator the corresponding password (included with the product packaging).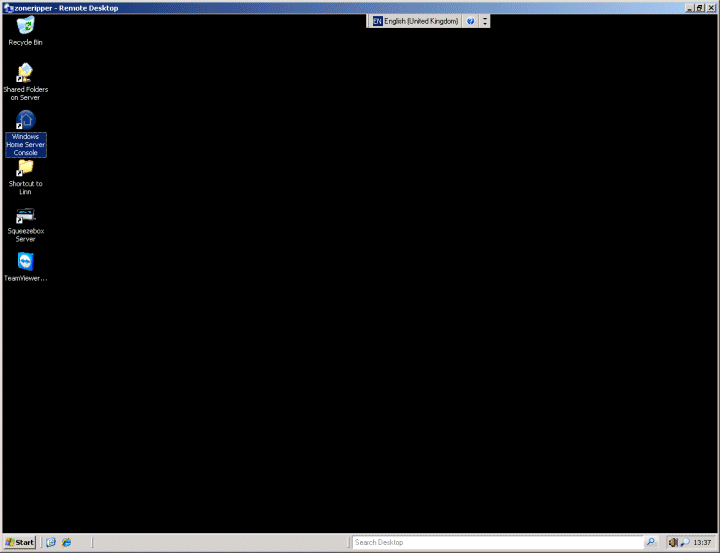 Following successful entry of username and password the ZoneRipper remote desktop will be shown. An example is shown above. This is a Windows XP/2003 like interface.
You may also access the main ZoneRipper management interface "Windows Home Server Console"